Tai Solarin University remains Ogun
owned institution – Registrar Posted By Premium Times
on March 26, 2013 @ 11:53 In
Regional | No Comments The University is still being funded by
the state government contrary to media
reports, the registrar says. The Management of Tai Solarin
University of Education [2], TASUED,
Ijebu-Ode, Ogun State [3], have
debunked a media report that the state
government has de-listed the university
as one of the state owned institutions. This is contained in a statement signed
by the university registrar, Femi
Kayode, on Monday in Ijebu-Ode. Mr. Kayode said that the media report
was a deliberate attempt to cause
disaffection between the institution and
the state government, as well as
mislead the general public on the status
of the institution. The registrar said that the institution is
still being funded and maintained by
the state government.
He blamed the author of the said report
for not authenticating the news before
publishing. "A mere omission of name from the
diary was used as a basis for such a
generalised statement to the public," he
said.
The state government till date, carries
out its responsibilitie s on the school in the area of management and funding,
and the school is still in existence.
Mr. Kayode specifically cited the recent
approval given the institution by
Governor Ibikunle Amosun to access
the Tertiary Institution Fund, TETFUND, as proof that the university still exists. "The university under the new
leadership currently enjoys a very
productive and supportive assistance
from the state government.
"The university, however, enjoins the
general public to resist the temptation of being miss-informed through a
mischievous report.
"The institution till date continues to
exist and enjoys the support of the
state government," he said.
(NAN)........ LONG LIVE TASUED......cos TASUED is hε̲̣̣̣̥я̩̥̊ε̲̣̣ ̣̥
to stay.
Comments
Peretz
#Yarmouth Protesters concerned over Acadia band funds: By Tina Comeau
THE VANGUARD
www.theva... http://t.co/loyb32U05V #NovaScotia #News
Matsuda
Sub-Prime Crisis Analysis on "Left, Right and Center" Pt 2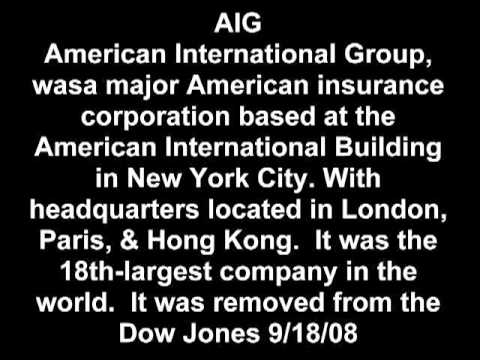 Fujita
Key questions to answer before you retire - Vanguard

Price
Why fate of housing, auto could have broader impact -- American Funds

Mitchell
American Funds - What are they up to?

Barnes
Are Balanced Funds Really Balanced?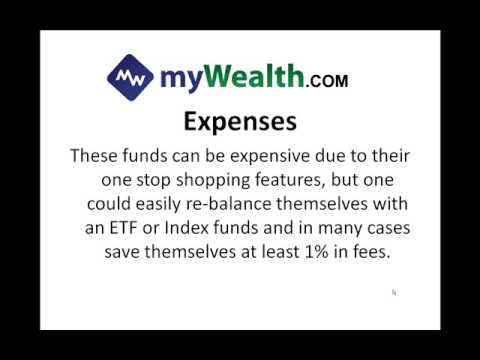 Wilson
http://t.co/lP60DjMPZJ (retirement investing, mutual funds, IRA's, 401k's) only lets you have a 10 character password.
Hé
Why invest in DFA or Dimensional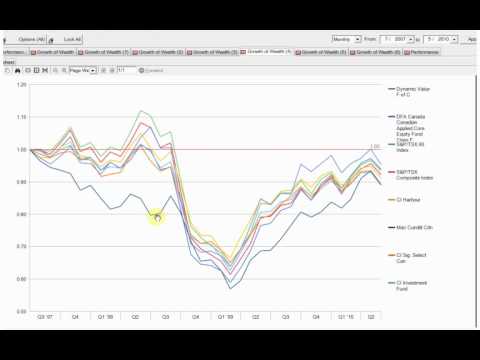 Tanaka
Bond investing in challenging times: What you should know about municipal bonds

Harada
IFA.tv - John Bogle of Vanguard Group - Pillars of Finance - Show 22-2

Inoue
Mutual Funds - The Mutual Fund Fallacy: Why Mutual Funds Are The WORST Investment PERIOD!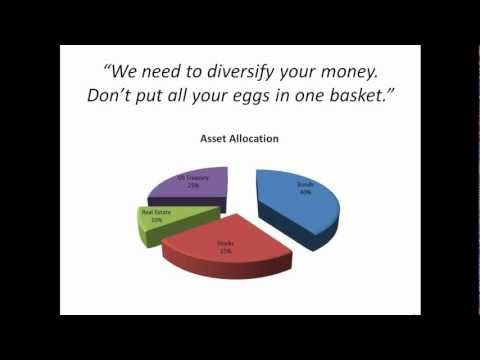 Iyengar
Jackson
Punch:
*Merger: Fresh crisis looms in
APC
*Keshi snubs Yobo again,
invites 30 players
*NCAA stops Aero from flying six planes
*NECO workers, others protest
planned scrapping of agency
*Merger: Fresh crisis looms in
APC
*Bomb explodes in Kano *Lekki seaport, international
airport on course –Fashola
*Tricylists association sues
Lagos to stop merger
*NLC organises rally on
pensioners' ordeal on Wednesday
*Only 27.2% of Nigerians'll be
poor by 2015 —NBS Vanguard:
*Anambra/Kogi border clash:
Govs Wada, Obi call for peace
*Joseph Yobo uncensored! I
can't be a part-time Eagles
player *BOKO HARAM: Jonathan sets up
Amnesty committee
*Adamawa PDP crisis: Sule
Lamido's committee submits
report to Jonathan
*NFF wades into Keshi-Yobo face-off
*Ex-militants threaten FG over
amnesty
*20 HIV positive, 5 pregnant
maids disqualify for Kano mass
wedding *721 policemen rendered
homeless in Onitsha
*Nat'l Theatre: Don't wipe our
history, Fashola tells FG
*Boko Haram are too illiterate
for their sophisticated attacks – Kalu Guardian:
*Nigeria needs to renegotiate
oil deals, says ECA chief
*Ex-militants protest alleged
neglect at N'Assembly
*Govt raises panel to consider Boko Haram's amnesty
*Govt plans new land
registration system
*Ahead 2015 target date, FCTA
moves to meet MDGs
*Minister intervenes in Manitoba, workers face-off
*Labour threatens to protest
against pensions fraud April 10
*Govt raises panel to consider
Boko Haram's amnesty
*NDLEA uncovers large quantity of illicit drugs inside industrial
filter
*U.S. boosts missile defence as
more criticisms trail North
Korea's nuclear strike warning
*N250b Lekki port takes off Sept. 2016 Tribune:
*Why there is hunger in Nigeria
- Yuguda
*Petty traders to now pay tax
—FIRS
*BOKO HARAM TO GET AMNESTY: FG sets up commitee
*Pension fund: Nationwide
workers' strike begins April 10
*No white paper from
presidency on NECO, UTME —
Rufa'i *FG, states, LGs share N71b
subsidy savings in 2 months
*Kano mass wedding: 20
couples HIV positive
*Murder: PDP asks IGP to
redeploy Ekiti CP •PDP, FG persecuting our chairman - Ekiti
ACN •
*Osun NLC, TUC, others cannot
call for strike - JNPSNC
*Nigerians among the rich that
hide cash offshore — Investigation
*Arrest of Ekiti ACN chairman is
abuse of federal might - ACN
Suzuki
How to get out of debt - Vanguard

Morgan
A new Model of Investing with Dimensional Fund Advisors

Hughes
What happened to Occupy Wall Street? Where is the popular anger?

I'm clearing out of Wells Fargo because over the past year they have driven me crazy, both the bank and the investment arm.

Two weeks ago, an IRA CD came due. I walked in, asked for a bank check, and walked out with my money.

Today, I had annother IRA CD come due. I walked in, asked for a bank check, and was told there would be a $24 fee for closing the account. I said, "What? this was not an "account", it was a CD, and I've never had to pay a fee when a CD matured."

The woman told me, the CD was part of a "plan," and since I'd taken the other CD out of the plan two weeks earlier, now there would be a fee. ?????????????

Do I fight? No. I just want to run like hell from Wells Fargo with my money, because they've wasted so much time over the past year and a half...

But I also happen to have a remnant Money Market account from a SEP IRA. Something like 30 bucks.

I tell the woman I want to close that account before it comes back to haunt me. And guess what? $24 fee to close the account.

Nothing in writing. Could I have fought it? Maybe. But my time is worth money, I had freelance work to do at home, I just wanted to get out and be rid of Wells Fargo.

Shouldn't this kind of thing be illegal? Since when can a bank charge you a fee to collect your money when a CD comes due.

WHAT... THE... FUCK????????????????
Nakamura
VANGUARD
Boko Haram is your
baby, Buhari fires back
at Jonathan;
VCs, lecturers disagree
over scrapping of UTME,
NECO;
Age falsification: It's
absolute nonsense -
Taribo;
US posts $5m reward
for Ugandan warlord
Kony;
Boko Haram's tactics
baffling – Ihejirika;
4m/barrels per day by
2020 not feasible under
PIB – IOCs;
Killings in the north:
Return home if they
don't want you, Orji
tells Ndi Igbo;
JTF kills 6 in Kano
operations;
Governor Obi sued over
alleged diversion of
5billion naira state fund;
PUNCH
Pastor accused of
raping minors at
orphanage;
Taribo was 40 while
claiming 28 –Ex-Partizan
president;
Fire displaces 5,000 in
Ogun community;
Jonathan, others will go
through primaries –PDP;
Okah: MEND threatens
to resume attacks on
Friday;
How safe is Lagos from
Boko Haram?
NATION
2015: No automatic
tickets for Jonathan,
governors;
Ogunlewe, Ogbemudia,
Okiro chair varsity
boards;
Private investors to
take over Abuja, Lagos
stadia;
Henry Okah: MEND
threatens to relaunch
attacks tomorrow;
JTF to MEND: Don't try
it;
Protest in Akure as
police kill expectant
mother;
Erijiyan-Ekiti killing: Police
move ACN chairman to
Abuja;
DAILY NEWSWATCH
We'll resume bombings
tomorrow—MEND;
PDP, ACN trade words
over APC;
APGA dumps Peter Obi
over convention;
Okori, Na'Abba,
Iwuanyanwu, others
appointed into varsities
new boards;
18 die in Abuja-Lokoja
auto accident;
NATIONAL MIRROR
HENRY OKAH: MEND
threatens fresh attacks
on oil installations…w
e're ready to tackle any
upheaval, says JTF…
Niger Delta youths
protest allocation of
eleven oil blocks to non-
indigenes;
Power outage likely as
gas plant shuts
down...FG constitutes
boards of federal
universities;
BOKO HARAM: Nigeria is
under evil attack, says
Tukur;
ASUU, NUT kick against
scrapping of UTME,
NECO…fear grips NECO
workers;
18 die, nine injured in
Abuja auto crash;
DAILY INDEPENDENT
18 killed, seven injured in
Abuja auto crash;
Joint police, army patrol
takes over Anambra,
Kogi border;
Presidency, PDP deny
link with directive on
APC, Tinubu;
Buhari and Tinubu can't
work together – Agoro;
My parents thought
Hospitality Management
was money wasting –
Joachim Ologunleko;
VOOM: Partnering for
healthcare delivery;
Judiciary shot itself in
the foot over Salami –
Uwaifo;
Keshi ignored NFF on
Yobo;
Nigerian health experts
meet over Cerebral
Palsy in children;
LEADERSHIP
Jonathan grants
amnesty to Boko Haram
sect…denies ever ruling
out amnesty…sets up
amnesty commission
today;
PRESIDENTIAL
DIRECTIVE: Okupe, Abati
in rapid-fire denials…we
stand by our story—
Leadershi p;
NSCDC rescues 32
pregnant teenagers,
arrests landlord in Abia;
Transitional committee
set up for 15 power
firms;